MGM Grand Garden Arena | Las Vegas, Nevada
Are you ready to join your favorite YouTube dudes in one of the most anticipated events this summer? Grab your tickets now for the Dude Perfect Tour at the MGM Grand Garden Arena on Saturday, July 16th, 2022. Brace yourselves for a fun and crazy event in Vegas as the famous quintet brings joy to a whole new level. Scream with excitement as you see Coby, Cory, Garrett, Cody, and Tyler up-close and personal when they get the action in front of thousands of screaming fans. Expect crazy stunts, competitive battles, funny and embarrassing stories, outlandish stereotypes, and some of the group's most popular segments that we all love over the years. Secure tickets for you and your friends as you don't want to miss this highly-anticipated event.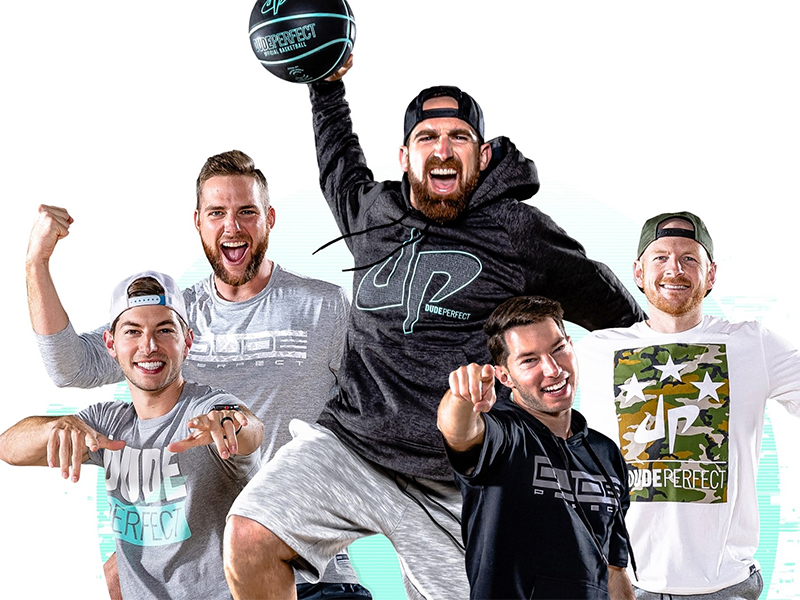 After the overwhelmingly positive feedback from their first sold-out tour in 2019, Dude Perfect is finally back on the road after numerous cancellations due to the pandemic. The trick shot masters are once again crossing over from YouTube to arenas around the country for an unforgettable live event that will leave every fan delighted.
Dude Perfect members Tyler Tony (aka Beard), Coby Cotton (aka Twin #1), Cory Cotton (aka Twin #2), Cody Jones (aka Tall Guy) and Garrett Hilbert (aka Purple Hoser) are excited to share to their fans the tricks they've been preparing for the past two years. With new competitions, more comedy, and all the excitement and action you'd expect from the Dudes, we can anticipate that the 2022 Dude Perfect Tour will be every family's favorite memory of the summer.
More exciting stuff awaits the VIP ticket holders of the event as the Dudes will give out an exclusive merchandise pack which includes limited edition autographed tour prints, tote bags, and a chance to ask burning questions and get an awesome photo with the Dudes. These and many more surprises await you and the whole family, so better book those tickets now and prepare for one of the most epic — if not PERFECT — summers others could only wish for!