MGM Grand Garden Arena Seating Chart
With an impressive 16,800 seating capacity and endless areas to choose from at The MGM Grand Garden Arena and due it's tiered layout – you will struggle to find a bad seat! Whether you like to be up close and personal or to sit higher up to get a full rounded view, there are many options to choose from.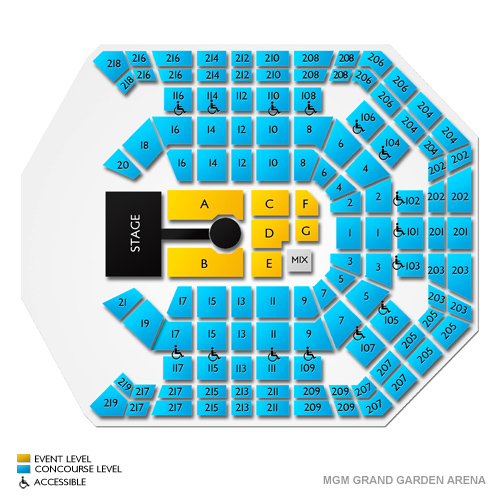 This state of the art multi-purpose arena has all of the latest technologies and the best sound – it really is the ideal place to catch a live performance, latest Sport game or Award show.
There are several different options when choosing your tickets and where to sit, fans looking to make the most of the experience might like to upgrade Premium Seating. Having a special area to kick back with friends and family or choosing it as a location to hold business meetings and gatherings out is a great option.