MGM Grand Garden Arena | Las Vegas, Nevada
The Latin Grammy Awards turns 20 this year. For two decades now, the Latin Grammy Awards has bestowed honor and recognition to the outstanding achievement of artists in the Latin music industry. This 2019 Latin Grammy Awards is happening on Thursday 14th November 2019. Truly an evening of the brightest stars sizzling and dazzling with sheer glamour, sensuality, talent, and creative genius. This event is truly larger than life! Book your tickets now!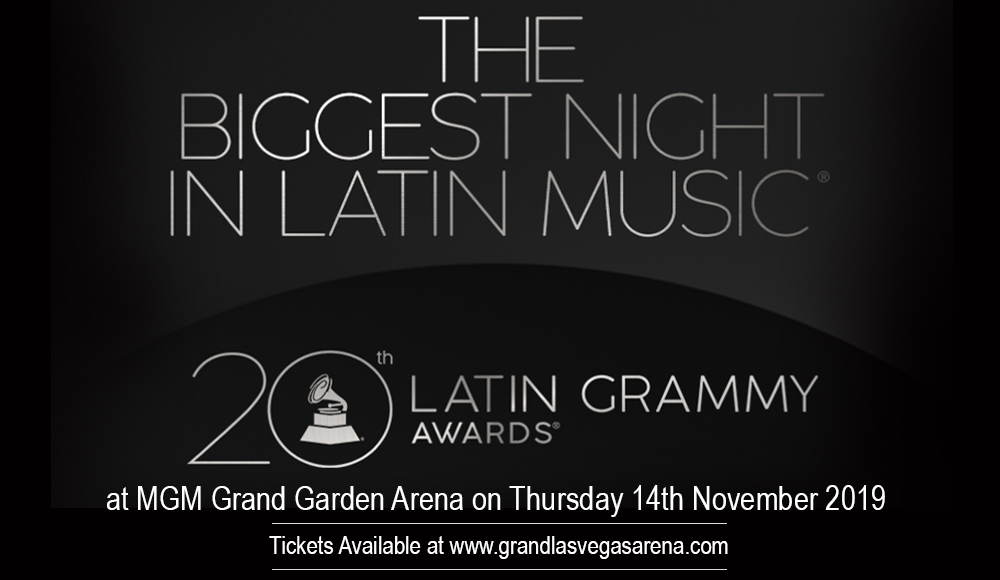 This year's Latin Grammy Awards starts with a sizzle. As part of its 20th anniversary celebration, the logo is now getting an upgrade from red to platinum, giving it a sleek and elegant new look in time for the event. Designed by entertainment-branding firm Blanco-Lopez, the new branding and its precious metal comes with a history that is significant for the Latin people.
"In addition to symbolizing successful music sales, and having long, historic ties to Latin America, platinum is known for being a malleable metal, more ductile than gold or silver, and a chemical catalyst," said Gabriel Abaroa Jr., president/CEO of The Latin Recording Academy. "Platinum is the perfect representation of the Latin GRAMMYs for the next decade, celebrating a type of music that has learned to adapt to changing instruments, cultures, local roots, and fragmented environments, while keeping its credibility and integrity; and, yes, it has proven itself to be a catalyst for significant trends in the overall music world. We are embracing this new branding whole-heartedly as we look forward to kicking off our third decade with this milestone 20th-anniversary celebration."
The Latin Grammy honors works produced anywhere around the world that were recorded in either Spanish or Portuguese and is awarded in the United States. Last year's top honors in the record, song and singer-songwriter of the year categories was Jorge Drexler of Uruguay; while Mexican crooner Luis Miguel won two trophies, for ranchero/mariachi album and album of the year. Colombian hitmaker J Balvin, who led the field with eight nominations took home only one trophy, in the urban album category for "Vibras."
What's your fearless forecast? Who would be this year's biggest winners? Find out and get a truly magnificent experience. Book your tickets now!