MGM Grand Garden Arena | Las Vegas, Nevada
** Sadly, this show will not be taking place, due to the passing of lead singer Chester Bennington. **
Once again, MGM Grand Garden Arena brings you the very best in alternative rock music – get ready for the rap-rock fusion show of the year!! It's Linkin Park & Machine Gun Kelly coming to rock the stage on Saturday 2nd September 2017! A high-energy, high-impact show, Linkin Park and Machine Gun Kelly will be the highlight of your year! Tickets for this show are hot in demand – get yours while they last!!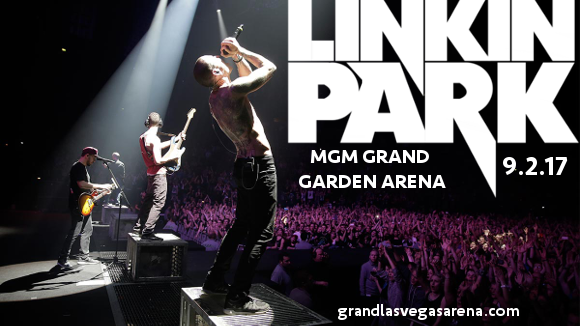 Formed in 1996 while the founding band members were still in high school, their first release four years later at the turn of the millennium, was an incredible debuting success. "Hybrid Theory," a title that reflected the combined genres that served to make the band at once so unique and so accessible to a wide audience, sold over 5 million copies, and secured the band a place at the forefront of the nu metal scene. Their follow-up, "Meteora", kept to the same style and further expanded their fanbase, but by their third album, "Minutes To Midnight," the band were experimenting with a more melodic sound, using vocalist Chester Bennington's powerful yet diverse vocal to its full potential. Despite the changes to the sound, fans remained approving, and Linkin Park's reach grew around the world. With every album, they tried something new, and simply went on to get more and more fans by doing it!
Now, the band are back with their seventh album, "One More Light." A pop-influenced record, its lead single features a collaboration with electronica musician Kiiara.
Listen below – and be speedy about buying those tickets!!