MGM Grand Garden Arena | Las Vegas, Nevada
And the "Bandito Tour" rages on! Alternative rock-rap-electro group Twenty One Pilots are in full battle mode as they invade several key cities and top-tier venues with their live shows. Heavily armed with visual stage and production values that spell 'spectacular' in big bold letters, Twenty One Pilots is raring to seize the live stage, in none other than the MGM Grand Garden Arena on Wednesday 30th October 2019. Such a grandiose occasion gives every fan a reason to hustle for tickets to the show. But did you know that you can actually score tickets without leaving your seat? All you have to do is click on the 'buy tickets' button on this website. With just a few easy clicks, tickets to the Bandito Tour by Twenty One Pilots will never escape your grasp. Book those tickets right here, right now!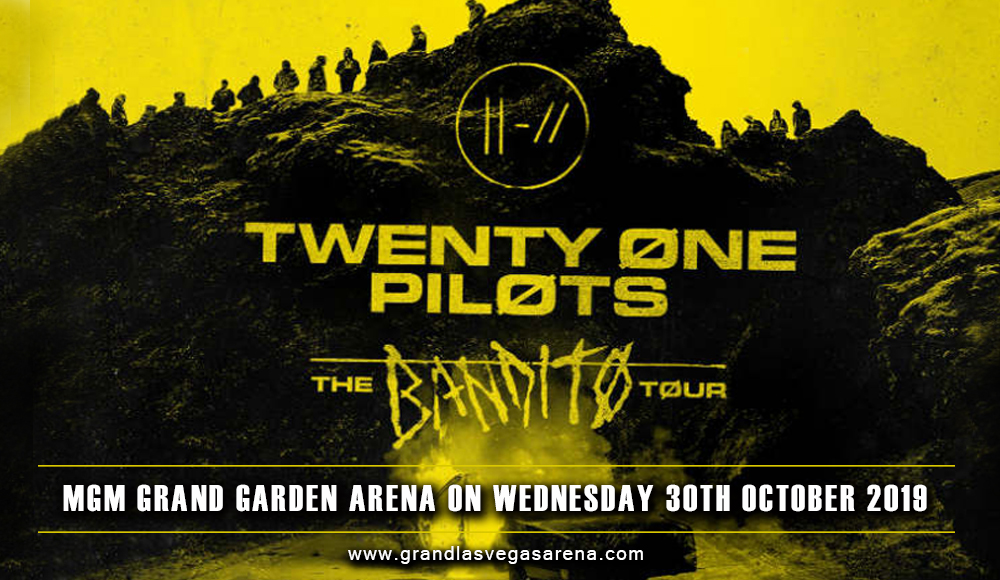 Some say they're rock, some say they're rap, other say they're electropop. While others just shake, bang, and bob their heads to enjoy the music. Some critics have frowned upon this 'unclassifiable' style. But Twenty One Pilots readily quips that they're "all things to everyone", leader vocalist Tyler Joseph responded, "I'm not trying to be. I'm being what I want to be for myself." Realizing and appreciating the fact that this duo has a music style that one could never pin down on, fans have affectionately described their music as "schizophrenic pop", or "schizoid pop".
Twenty One Pilots is best known for their biggest hit singles — "Stressed Out", "Ride", and "Heathens", used as the soundtrack for the anti-super hero movie 'Suicide Squad'. They have a prestigious Grammy Award to their name, bagging the Grammy Award for Best Pop Duo/Group Performance at the 59th Annual Grammy Awards. Twenty One Pilots also firmly holds on to the record of having the most-streamed album by any group in history, with Blurryface recently surpassing 3.5 billion streams on Spotify alone.
Expect the unexpected in Twenty One Pilots concert. Everyone is in for a surprise. No spoilers here, except for the fact that this live show is crazy good!