MGM Grand Garden Arena | Las Vegas, Nevada
MASSIVE announcement! World-famous Mexican rock band Maná are hitting the MGM Grand Garden Arena on Friday 15th and Saturday 16th September 2017! If you're a fan of Maná, then whatever you do, don't miss it – tickets are bound to sell fast so get yours while you can!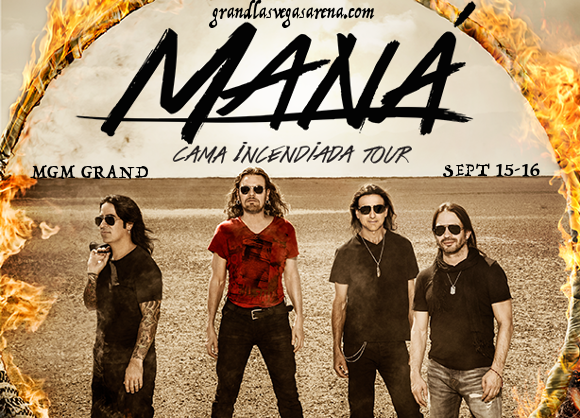 Formed in 1986, the band released their debut album, "Falta Amor", in 1990, hugely successful in Mexico, also gaining them attention in Australia and Spain. Their second studio album, "¿Dónde Jugarán Los Niños?", became an international hit, with sales of over 700,000 copies in the US and 10 million copies across the world!! From there, the group's success knew no bounds – they went on to release a series of further albums, each adding further to the band's immense popularity.
The band are now on tour with Teir most recent album, 2015's "Cama Incendiada". With over 40 million albums sold worldwide, Maná are widely considered to be the most influential and successful Latin American band in musical history. Don't miss your chance to see the phenomenon live – book your tickets to see Maná today!!